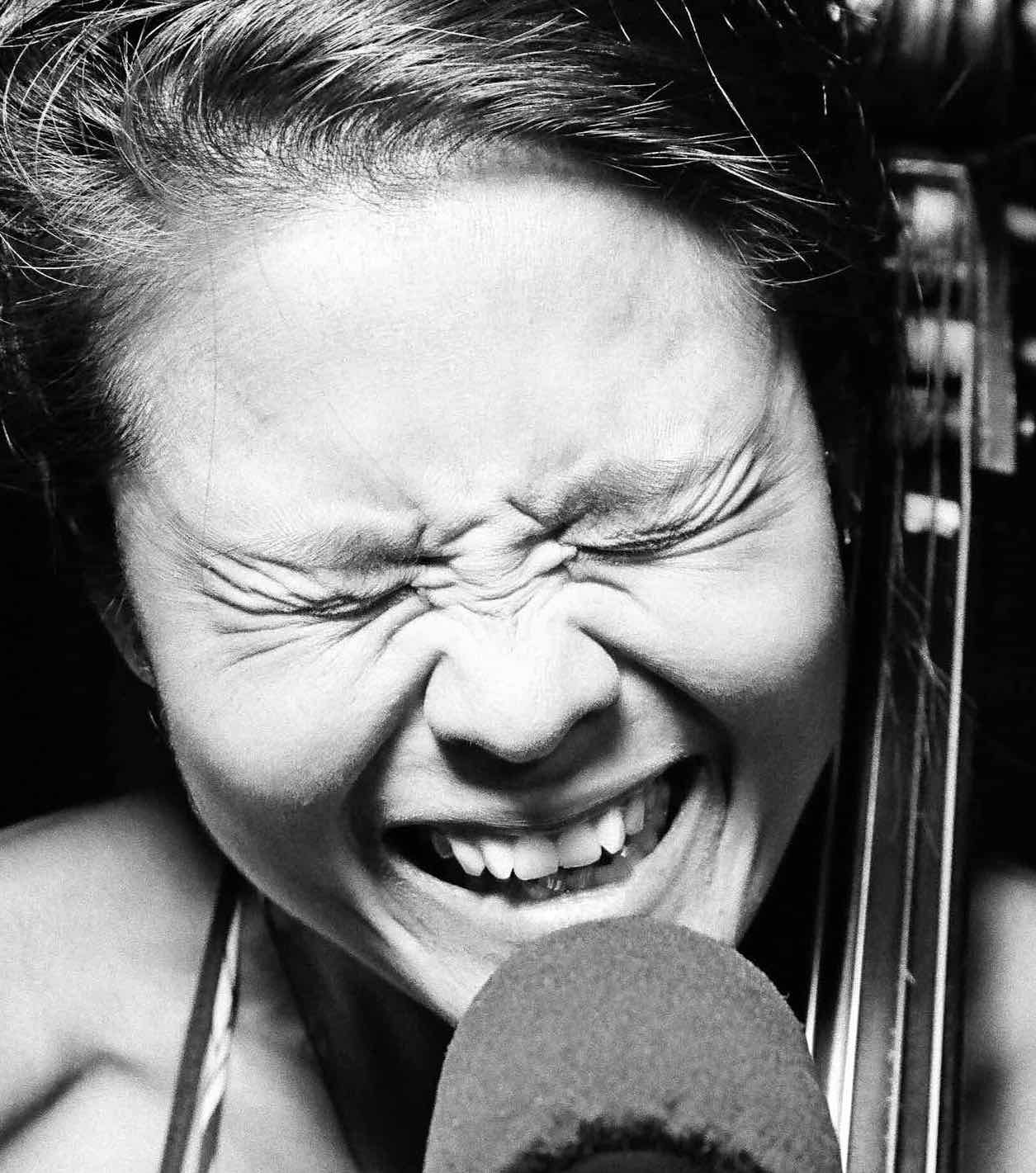 Welcome to my conversation with Audrey Chen, a wonderful and captivating musician who I have had the pleasure of first seeing her perform in the early 2000s in the DC/Baltimore area, where we both lived at the time. I have also collaborated with Audrey in a work commissioned by The Kennedy Center and have had the opportunity to perform with her a number of times, but not in a number of years. It was a pleasure to catch up with her, hear how her improvisational practice has evolved, and what she's up to these days.
See Audrey's complete biography below. 
In this conversation, Audrey and I discuss practical considerations in artistic decisions (or, how one's life can dictate artistic choices), parenting, being surprised, the importance of exercise, training, her use of voice and cello, and the difference between performing in an ensemble, a duet, or solo. Was a great conversation! 
Find out more about Audrey here: www.audreychen.com
Listen to some of her music here: https://soundcloud.com/audreychen
Find out more about me here: http://www.danielburkholdertheplayground.org
Find out more about the podcast here: https://actreact.podbean.com
Enjoy! 
Audrey Chen's Bio:
Over the past 16 years, Audrey Chen's predominant focus has been her solo work, joining together the extended and inherent vocabularies of the cello, voice and analog electronics. More recently, she has begun to shift back towards the exploration of the voice as a primary instrument, delving even more deeply into her own version of narrative and non-linear storytelling. She derives her sound material in a continuous process, championing the "in-between" and overlooked. Regardless of instrument, her mode of experimentation touches both the abstractly beautiful and the aggressively unsettling, creating a kind of curiously imagined architecture, non-prosaic song or ritual that reaches beyond gravity or language.
Recent projects, aside from performing solo, include her long-running voices duo with Phil Minton, duos HISS & VISCERA with modular synth player Richard Scott, BEAM SPLITTER with Norwegian trombonist Henrik Munkeby Nørstebø, and the "romantic noise duo" AFTERBURNER with Doron Sadja (electronics/light projection). Past projects include work with German conceptual artist John Bock, a duo with NYC abstract turntablist Maria Chavez, and a quartet with Nate Wooley, C. Spencer Yeh, and Todd Carter. Her new projects include a double duo/quartet with BEAM SPLITTER and STREIFENJUNKO's, Eivind Lønning and Espen Reinersten and MOPCUT with Lukas König and Julien Desprez. 
Among her more recent album releases include, "By the Stream" with Phil Minton - Subrosa (Brussels), "Hiss & Viscera" with Richard Scott - Sound Anatomy (Berlin), "Rough Tongue", BEAM SPLITTER'S debut LP - Corvo Records (Berlin) and her long-awaited new solo album "Runt Vigor" - Karl Records (Berlin).
American born but currently based in Berlin, Germany, Chen has performed across Europe, Russia, Ukraine, Turkey, Australia, New Zealand, China, Japan, Taiwan, Brazil, Argentina, Canada, and the USA.