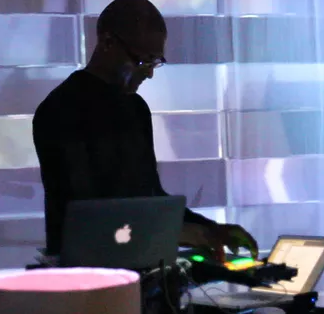 In this, the fifth and final episode of season one of act/re/act, I have a conversation with multi-media artist and DJ, Alvin Hill . In this conversation we discuss how Alvin began DJing in the 80s, how he prepares for a gig, the relationship he tries to develop with a crowd, DJing as an improvisation art, and his multi-media performance group, Alvin Hill Media Ensemble.
Find out more about Alvin Hill here: https://www.alvinhill.com
Find out more about me here: http://www.danielburkholdertheplayground.org
Find out more about the podcast here: https://actreact.podbean.com
Alvin's Bio:
Alvin Hill is a technology based artist whose work takes the form of performances and installations and often combines sound, still image, video, projection, light, physical computing, and DJ arts.
Enjoy!